Great solutions by focusing on details
Large utility projects require solid and well thought-out air conditioning systems. Gree understands the smallest details. This is reflected in our products. Would you like to use Gree Air-conditioning in one of your utility projects? Gree Nederland offers expertise, advice and an extensive network of certified installers.
GMV5 Mini
The compact GMV5 Mini is the perfect choice for a multisplit system with 6 to 9 indoor units up to 16kW output. For installations where space is limited, the single fan outdoor units are ideal, especially as they are 22% lighter and contain 60% less refrigerant. The Gold-Fin condenser ensures high efficiency, the energy-efficient compressor optimises ease of use even in extreme weather conditions, and all this in combination with a low noise level.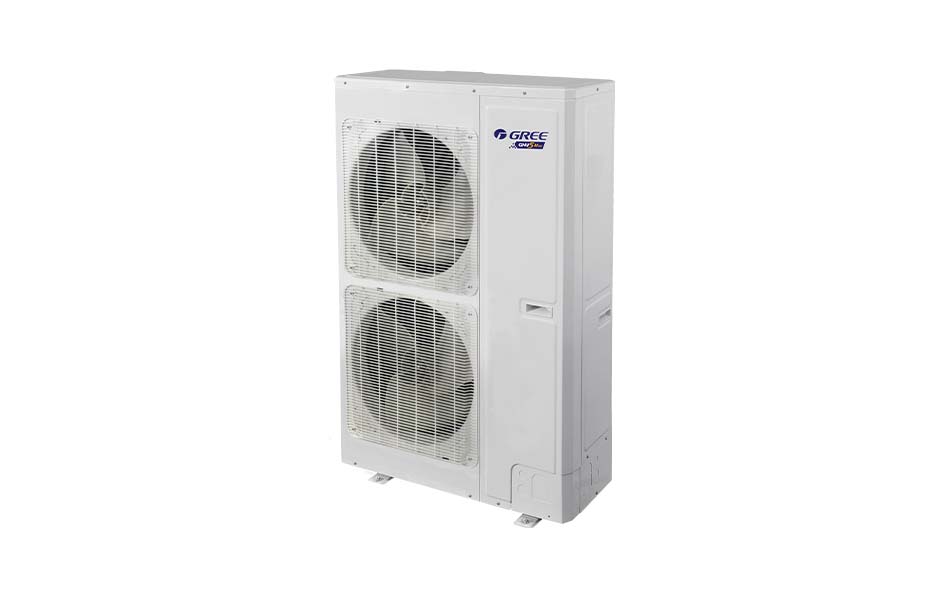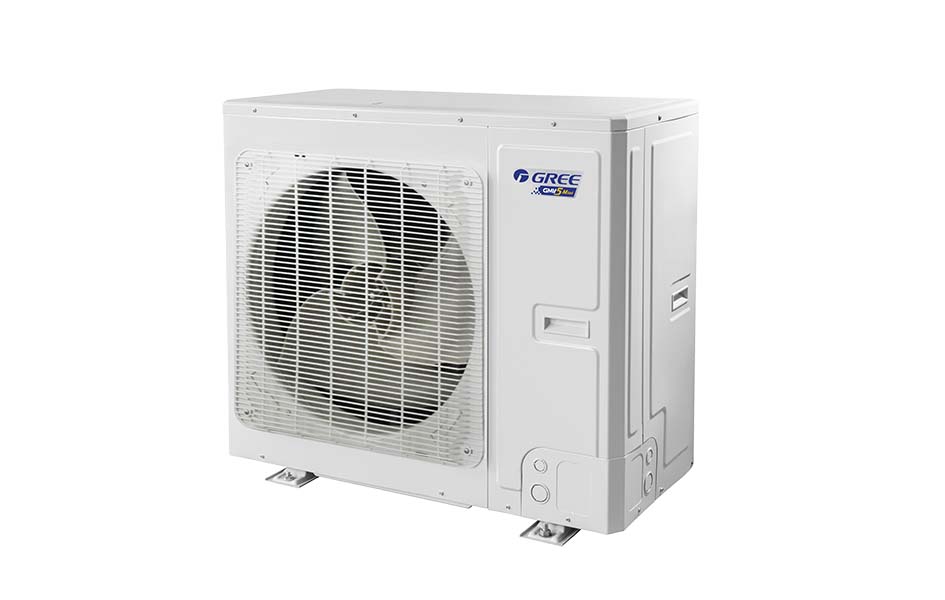 GMV5 Slim
For multi split systems up to 20 indoor units we recommend the GMV5 Slim series. This compact powerhouse can deliver up to 33.5 kW of cooling power. The Gold-Fin condenser ensures a high efficiency, the energy efficient compressor optimises the ease of use even in extreme weather conditions and all this in combination with a low noise level.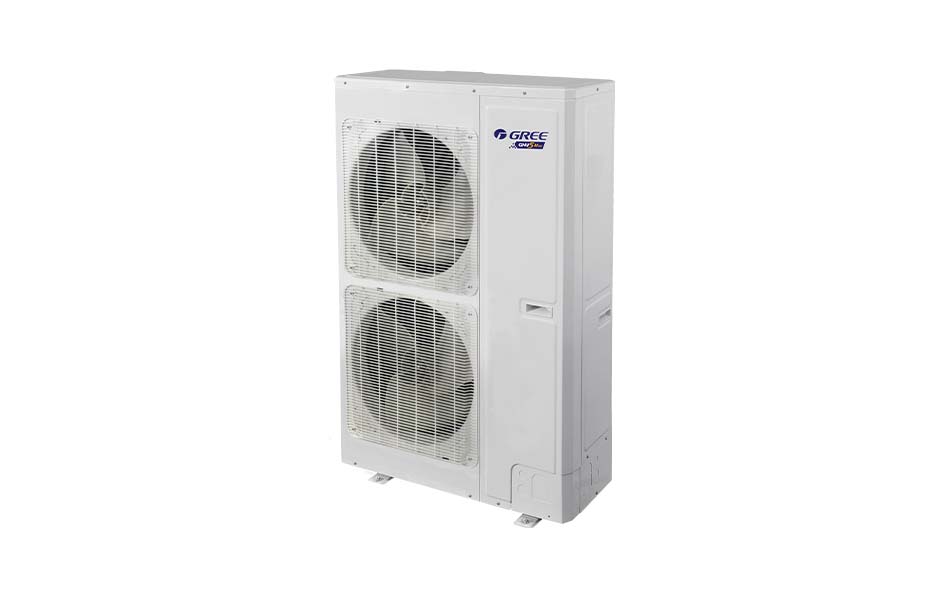 GMV6
The latest generation GMV6 proves that Gree does not lack vision and innovation and is not for nothing the world's largest manufacturer. The GMV6 series has an improved capacity ranging from 22.4 kW to 68 kW and can be combined up to a capacity of 272kW, suitable for up to 100 indoor units and 1,000 metres of cooling pipe.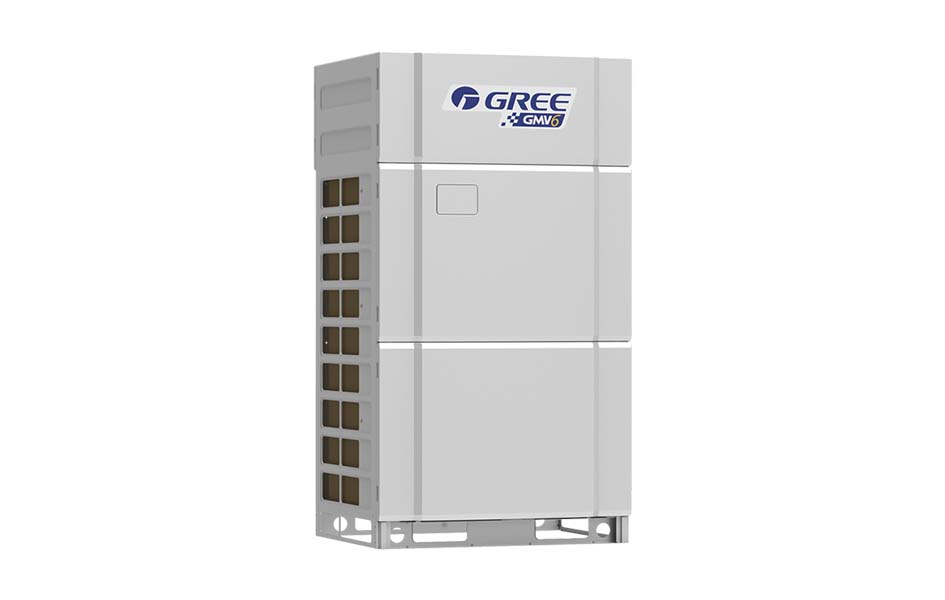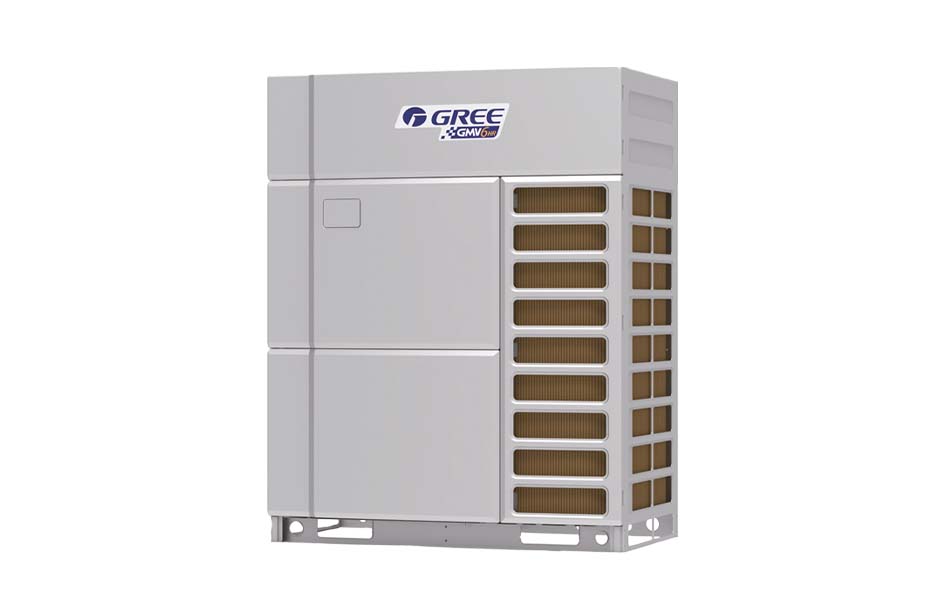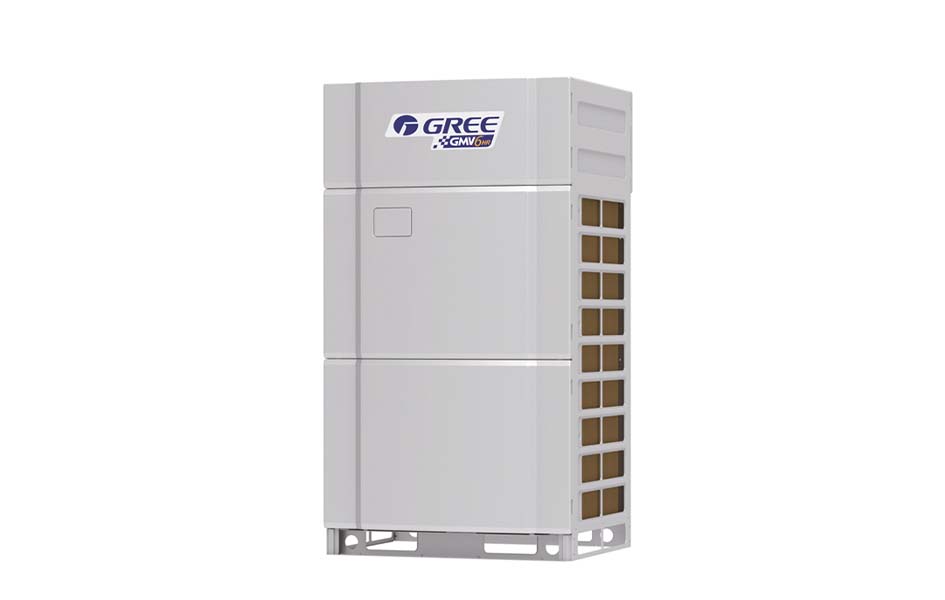 GMV HR (Heat Recovery)
The Gree HR series combines the technology of heat recovery with the outstanding performance of the Gree GMV series. The 3-pipe system allows to cool and heat several rooms at the same time within the same installation. The energy gained (during cooling) is used during heating elsewhere (vice versa) and results in significant energy savings.
Channel / satellite model
Wall models
The Gree GMV wall mounted models have a modern appearance and fit perfectly into any interior. The compact design and models ranging from 1.5 kW to 7.1 kW mean there is always a suitable solution.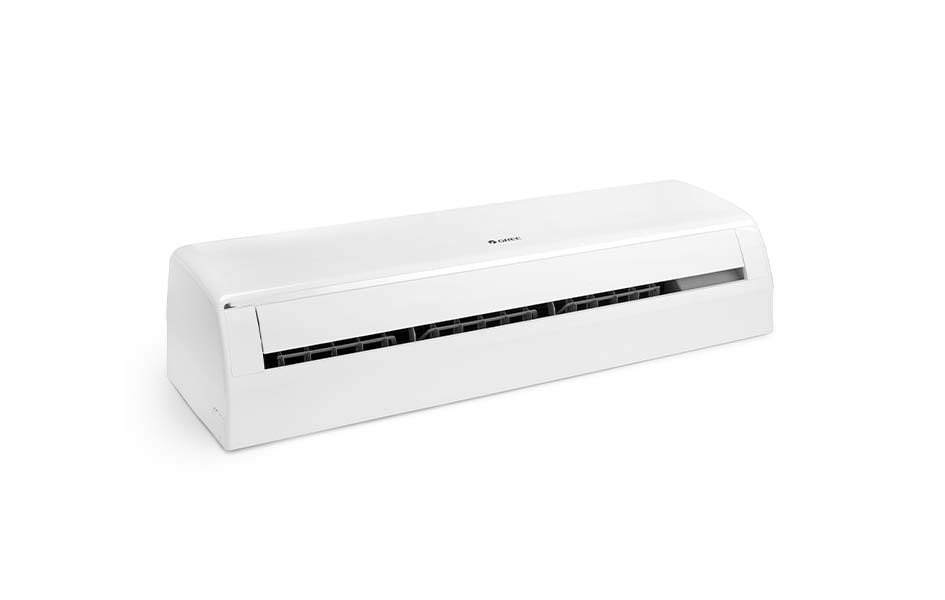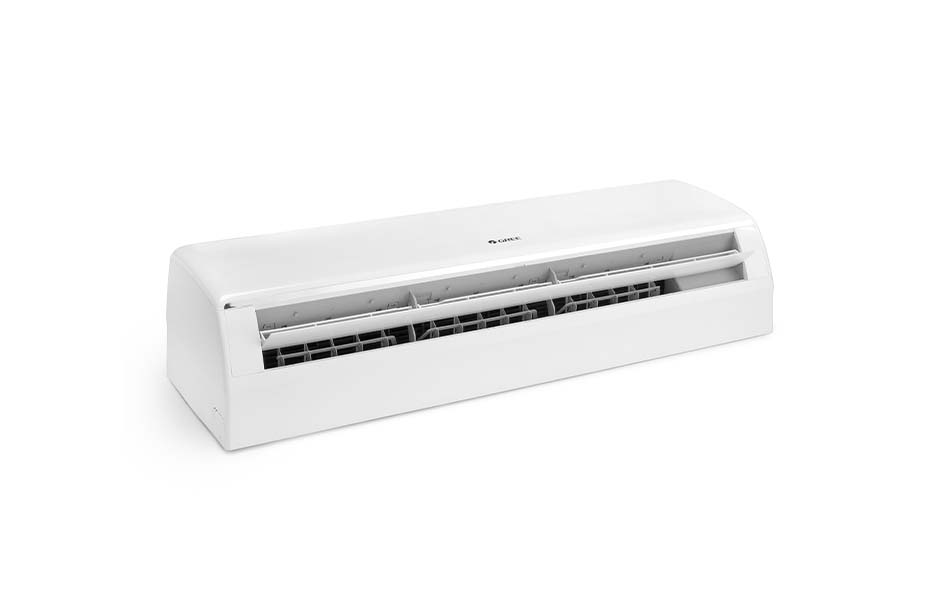 Console model
With its compact dimensions, the Gree GMV console always finds a suitable place. Through intelligent functions the comfort and power can be maximized between 2,2 - 5,0 kW. This makes the Gree console ideal for smaller spaces or where wall mounting is not possible.
Casettemodel
The new generation Gree GMV cassette has a more compact size with a 360º airflow with 7 fan speeds and a cooling capacity of up to 14kW. This results in a strong air circulation and the desired temperature is reached faster. Besides the 360º cassettes, Gree also has 1 and 2-sided cassette models in their product line.
Floor / ceiling model
The Gree floor/ceiling model has the unique advantage of being able to be installed either on the ceiling or against a wall without further adaptation. The wide horizontal air outlet ensures comfortable air distribution. This model is available up to 14kW and is extremely economical in use.
Channel / satellite model
The latest generation Duct/Satellite models are easy to mount and conceal in the ceiling or wall due to the light and compact design. Depending on the model, the unit delivers 50 - 200 Pa static pressure with an output of up to 16kW. The condensate drain is possible on both sides of the duct/satellite model, either through the natural drain or the built-in condensate pump.
Air Handling Unit (AHU)
The AHU kit makes the GMV series suitable for the connection of air handling units. The AHU kit includes a valve, electronic expansion valve and a wired remote control with probe.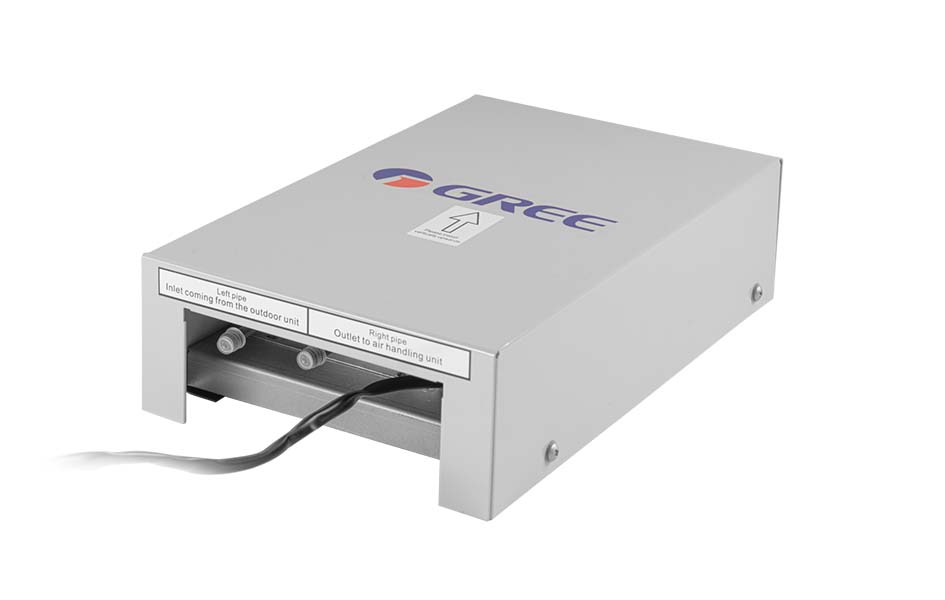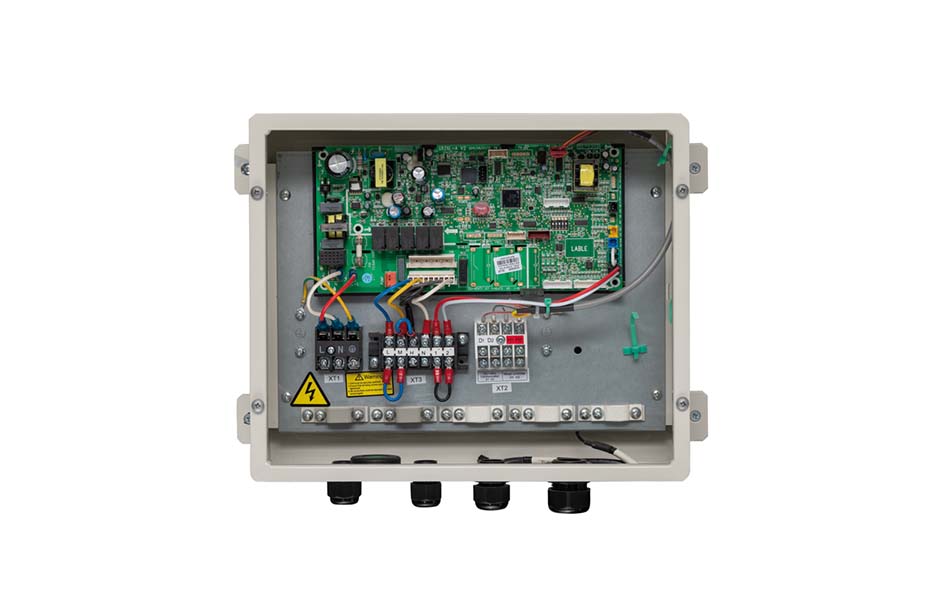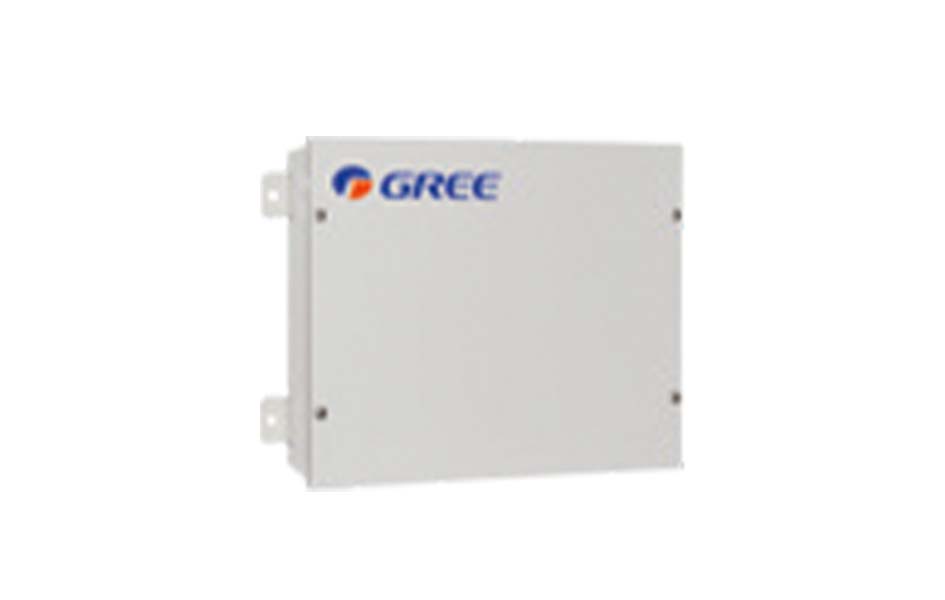 "Hello, is it Gree you're looking for"
Find a certified Gree installer in your area.